"Ian, I wished you had seen Reese and I Sunday! I took him to Petco for his Rabies vaccine. It was 1 yr to the day for his Rabies at Petco. Last year he had to wait in the car, I waited in line then I had to bring him around the back to get muzzled...:( Well my wonderful trainer!! This year we waited in line with all the other animals for over an hour with out any problems!! We did receive many compliments!! He had a giant Pitty smile as well as I. It was very hard not to cry with joy! Watching him in his down position - waiting while I chatted with total strangers. Suzie was with me with her new guy Falkor!
What an experience....
I have high hopes still for my guy and I to do great things for the breed! He truly is a gentle, loving and confident Pit Bull. My training.....priceless!! I posted on your Face Book!!"
Ever grateful,
Amy
"I wanted to write and thank you again for the work that you did with Marley. You will be happy to hear that this year was the first year that she has EVER been able to be in the house during trick or treating! My mother handed out candy from our kitchen and Marley and I sat at the table. She did fantastic. It is such a great pleasure to have a more normal dog. Another thing I've noticed is that when we go for walks down the street, there's a house that has a dog tied up out front and Marley would usually have issues trying to walk by. Not anymore, in fact she initiates crossing the street to get away from the other dog! Walking in our neighborhood is a pleasure now.
Thanks again.
Chris W. with Marley, the Rottweiler, Leominster MA
​
"I have never had a more pleasant and interesting experiences. What I got out of this training was and amazing relationship with my dog, a healthy respect for Ian' knowledge and ability and an intense interest in dog training. I can't tell enough people about how amazing it was and how much going through 10 weeks of training improved my life. From having panic attacks when letting my dog out of his crate when I got home from work to being able to hang out outside with friends and food and well behaved dogs that don't jump, be, run off, chase cats, etc. Champ and I will now have a long, happy life together. He, getting the camaraderie that I was looking for.
Thank you, Ian! I couldn't have done it without you!!!"
Heather - Leominster, MA
"Every time our dogs obey our commands, I am always grateful to you. I put them all in a down-stay when people come up to our door. They now obey without the collars on. It's amazing."

Joanne K with Bonnie, Clyde, great danes and Capone, the mastiff, Harvard MA
​
​"When I first started with Ian at absolute K-9 Solutions, my dog was a big ball of uncontrollable energy. Sure, he would sit or lay down if you asked him... a few times. And taking him for a walk, I was constantly wondering who was walking who. He also had a lot of anxiety. He didn't know his role in the house and it showed in his behavior. When he jumped through my bay window to play with the mailman, I knew it was for some help. In the very first 10 minutes of our very first session, not only did I feel comfortable, but I also felt confident that I would be able to train my dog and create a better home environment for both of us. Ian is consistent, encouraging, and knows exactly what he's doing. When I left the first session, I couldn't believe how well my dog was already doing, and by using what we learned in class at home, my dog excelled. He was whining less, listening more and he was focused. We just completed the first training module and I can't wait to see what the next one brings!! Thank you, Ian!"
Sarah B. with Keilo - Leominster, MA
"Ian's training and insight has truly been invaluable. Ian tailors the training to your pup's needs to ensure success. We were beyond frustrated with our last dog, who was a difficult, high-drive German Shepherd. With Ian's help and guidance, he transformed into one of the most obedient dogs we've ever seen. We signed up our new GSD pup immediately to help with his specific needs, and couldn't be happier. If your goal is to have a well-behaved, obedient and happy pup, Absolute K9 Solutions is the way to go!​"
Jen & Todd G. with Alastor- Gardner, MA
​"Ian stands behind his work, he has stayed with our dog at no extra charge until he learns and we didn't even have to ask. Our dog had a lot of issues when we first started going, Our lives have changed for the better now that the dog knows who's in charge. Well worth it."
Kevin H. with Arrow- Shirley, MA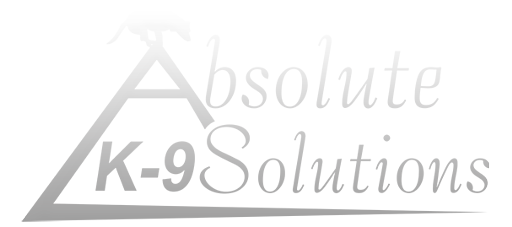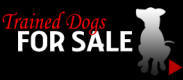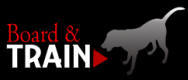 Do you want results today?
Do you want results
today? Call us at
978.833.1845​